Lunar New Year's Year of the Pig Colored Small Creative Gift Gold Bag Red Envelope Bag
0
stars, based on
0
reviews
Specifications

Hundred yuan red envelope
Color Classification

A. Good things for pigs
B. The pig is safe
C. Full of Fortune
D. Pig Lite
E. More than every year
F. Pig Union
Contact Us
Item specifics
Color Classification:
A. The pig is going well B. The pig is safe C. The pig is full of luck D. The pig is full of energy E. There is more than every year F. The pig is in harmony
Specifications:
Hundred yuan red envelope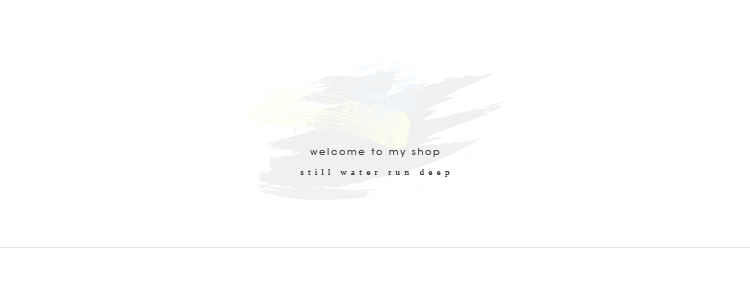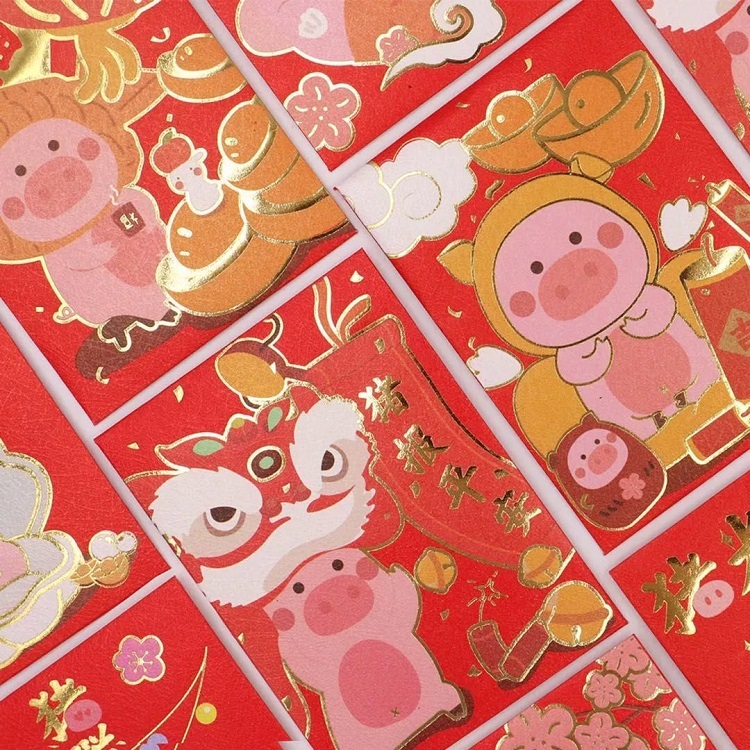 Lunar Year of the Pig Colored Small Creative Gift Gold Bag Red Envelope Bag
Market price:¥20.00
GREEN ZAKKA online shop Special price: ¥10.00
Product Number: Z02194
Product content: Red packet (6 packs)
Packing description: bagged
Size: 18X11CM,Weight: 0.020 kg.
Place of Origin: Japanese Planning Made in China 
●How to choose?
※all6 modelsOptional
A. The pig is going well B. The pig is safe C. The pig is full of good fortune D. The pig is full of energy E. There is more than every year F. The pig is in harmony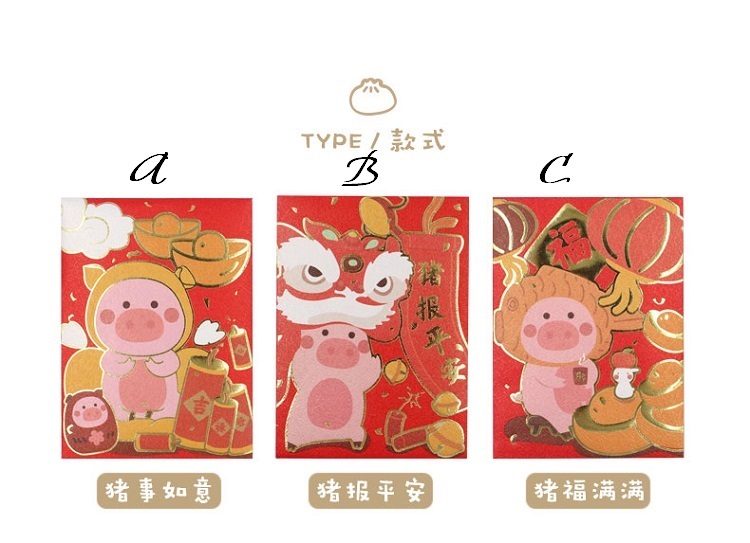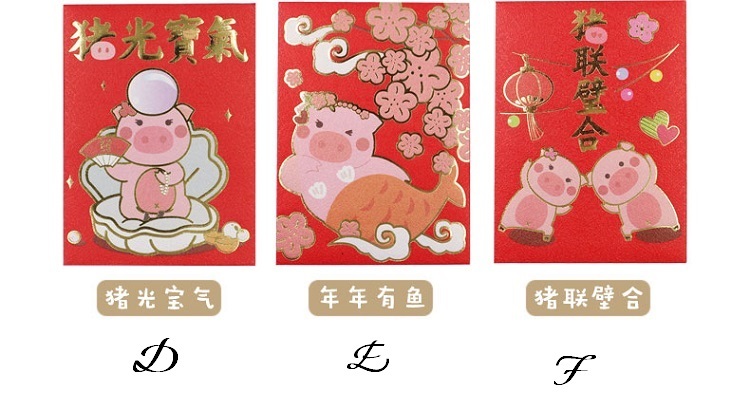 Buyers must-read

Product Description
 
 
Welcome to the G R E E N Z A K K A Life Grocery Mall. We were established in 2008, with a physical warehouse of 2000 square meters. Specialized in producing, distributing, and exporting foreign trade and daily life groceries. Covers stationery, numbers, bags, storage, home, kitchen utensils, bathroom, toys, personal belongings, etc. It is uniquely pioneering and preemptive for daily life grocery products. Welcome to corporate gifts, overseas shops, and individual purchases. Consult the in-store customer service for bulk shipments.
Customers of general parts need to pay for the express delivery fee required for delivery from the place where the goods are located to different areas. In Jiangsu, Zhejiang and Shanghai, a postage of 6 R MB is required for every 1 K G (exceeding 1 K G, an additional 2 R MB is charged for each K G), and postage is required to pay 11 ~ 15 R MB for other areas (exceeding 1 K G, an additional 8 to 15 R MB is required for each K G). Each postal parcel is weighed at the end before dispatch. We will contact the buyer in time to renew the overweight order. Guests are invited to cooperate in the execution.
The logistics status was changed to "The seller has delivered the goods." After that, the representative mail has been sent from the Shanghai warehouse. Generally the Jiangsu, Zhejiang and Shanghai areas will be delivered the next day. Delivered outside of the region within 2-5 days. Buyers can directly consult the relevant local courier company during the delivery of the goods and contact the customer service that will be waiting for you if they have any questions. After the mail is delivered, please sign for it in person as much as possible. If there is a serious damage problem during the signing process, you can make a claim to Express Delivery.
If a product quality problem is found within three days after the express is signed for, the picture can be sent to the customer service and the problem can be pointed out. We will replace it for you free of charge. It is also possible to exchange items of equivalent value in the store, but no refunds are allowed. For non-product quality issues, unconditional returns are accepted within seven days, and the return postage must be borne by the buyer.
In the end, we are happy to solve any after-sales problems for you. I wish you a happy shopping and have a good heart!

--_--